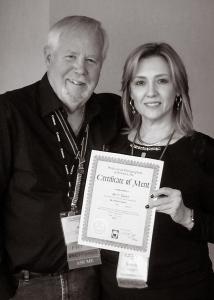 From: New England Institute of Professional Photography

April 7, 2016

Contact: Candace Pratt Stiteler, Executive Director

Neippdirector@ppane.com

www.neipp.com

FOR IMMEDIATE RELEASE

RE: LOCAL ARTIST ATTENDS PRESTIGIOUS NEW ENGLAND INSTITUTE OF PROFESSIONAL PHOTOGRAPHY

Brenda Giasson of the Maine Photography Studio, located at 145 Lisbon Street, Suite 604, Lewiston, Maine, successfully completed the 55th Annual Session of the New England Institute of Professional Photography (NEIPP), which was held at the Resort and Conference Center at Hyannis, MA from April 3 to April 7, 2016.

Brenda Giasson participated in an intensive week-long course of study in preparation of testing for her Certification of Professional Photography. The course was instructed by world renown Al Audleman, M.Photog.Cr., CPP, API of Brandon, Florida.

This was the 2nd year that Brenda Giasson has attended specialized week long training...